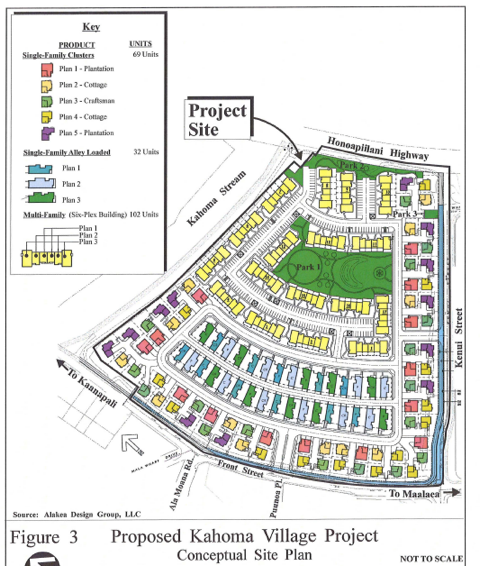 A new mixed housing development project has been proposed for the 22 acres just south of Lahaina Cannery Mall.
This area has recently been cleared and the new project – called Kahoma Village is proposing building 69 three- and four-bedroom single family dwellings, and 102 two- and three-bedroom multi family units in 17 structure round three parks of a total of 1.75 acres.
The multi family units will affordable housing, reserved for families making 80- 160% of the island median income.
The assessment has a estimated cost of $60 Million over a 4 year time frame, ground breaking is projected within 5 years.
The draft environment assessment has also been filed this month. The site plan from the project assessment is below.
***Information provided by Mauinow.com