"Let me deliver you to your Piece of Paradise!"


A Guide to Home Selling
EXTERIOR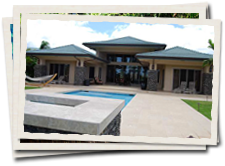 Look at your property from the buyers' vantage point as they approach in their vehicle. If the mailbox is the first thing they see, it should be free of dents, clean, and fresh in appearance. Are trees or shrubs along the drive properly trimmed back? Is the lawn mowed, hedge trimmed, garden pruned? If you are selling your home in the fall, try to keep the leaves raked and the lawn cleared of other debris.
Next, that all-important first critical look at the house itself. Put yourself in the buyers' shoes. Stand in the driveway and imagine you are seeing your home for the first time. Make certain the walkway to the front door is swept, that there are no children's toys scattered about.
See that the roof and gutters are clean, windows washed, doorknobs gleaming and welcome mat in place. If you discover any obvious signs of disrepair — blistered or peeling paint, rusted drain spouts, or missing shingles — ask your Realtor® whether you should have them fixed before showing the home.
INTERIOR
One word of restraint: do not undertake any major redecorating unless it is absolutely necessary. That beautiful new Berber carpet in the living room and Tyrannosaurus Rex wallpaper in the children's bedroom may not be to the buyers' liking. They may see it as decoration they'll have to replace when the home is theirs. In most instances you are not likely to recoup the added expense of any such work.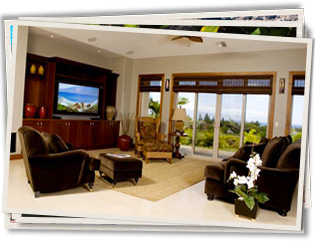 Repair or replace worn-out and broken accessories. Badly chipped tiles on the kitchen counter, a broken hand railing on the staircase, or noisy hot water heater create a negative impression of the home's overall condition. The rather minimal expense of eliminating these problems is usually worth while.
Clean up! It doesn't have to be boot camp spotless, but your home should be generally clean and uncluttered. Wash and wax hard wood floors, vacuum carpets thoroughly, remove grease and grime from walls. Clean kitchen and bathroom tiles. Polish and dust your furniture, and vacuum, if necessary.
Make certain all faucets, sinks and toilet bowls are cleaned and properly functioning. Thin out closets. If your clothes are packed to the rafters, place enough in temporary storage to give the impression that your home has adequate closet space.
Garage and basement: Get rid of the junk! You may think you can't live without your collection of 25 fishing rods, but your buyers will want to see a neat, orderly space with enough room for their favorite odds and ends. Also, put a fresh coat of white paint on the walls. It's a minor expense and it goes a long way toward creating the right feeling of freshness.
Furniture: Take an hour to visit an apartment complex model. Note how these typically small rooms are made to appear larger than they are, with very little furniture.
Traffic patterns are open and accessible; doors to bathrooms often removed. Apply those lessons at home. Remove two or three chairs, an end table and lamp, or other objects that are not absolutely necessary in a room. Make sure your own traffic patterns within and between rooms are generous.